Event Planning Fort Lauderdale: Budgeting Basics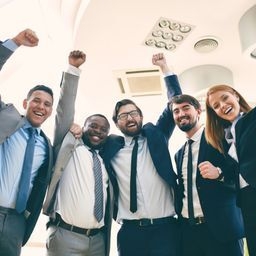 Many small business owners have grand plans for special events they want to host, but they fail to take into one of the most important considerations: How they are going to pay for it.
Creating a budget for your special event will help keep your goals realistic, prevent you from spending more than you can afford, and have a plan in place to generate a return on your investment.
Here are three basic budget techniques you can use to make your next special event not only successful but profitable:
Create a Budget and Stick to It
Develop a realistic cost for your event. Make sure to include as many concrete numbers as possible — avoid making "guestimates" that will cause you to go over budget later.
Most events are funded by ticket sales, internal marketing budgets, or sponsorships — or a combination of all three. Before paying out expenses for your event, find ways to start signing sponsors, selling tickets, or earmarking the funds to pay for it.
2. Consider Soliciting Donations
Events nearly always cost more than small business owners think. It's possible to offset the cost of such things as space rental, food, and beverages, or giveaways by accepting donations or seeking event co-sponsors. The more you can work with other business owners and partners, the less your event will cost you out of pocket.
3. Consider Crowdfunding as a Fundraising  Tool
If this is your first special event, you may want to consider using new crowdfunding platforms available online to supplement your costs. Publicize your event on such sites as GoFundMe and others, asking attendees to pledge to buy tickets.
If you don't reach the minimum number of pre-event pledges to cover the cost of running your event, you can always cancel your event. Often crowdfunding is a good tool to measure interest in an event before having to actually outlay any money to pay for it.