Kick in the New Year with Circles at Bull Market!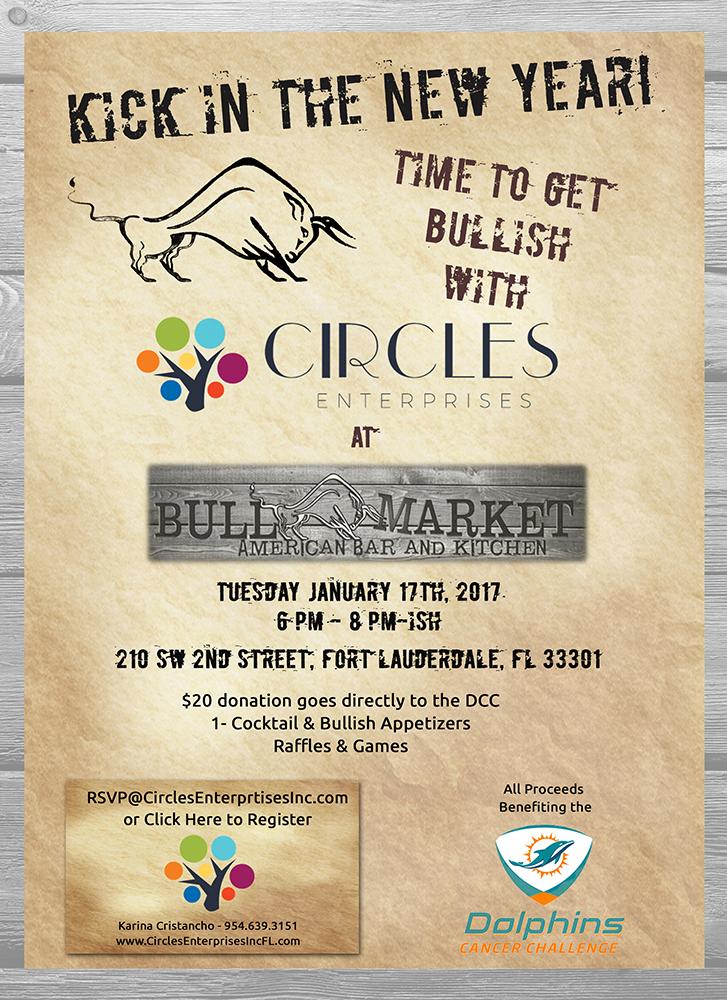 Join us at the fun interactive networking event!
Click here to register: https://circlesenterprisesincfl.com/online-registration/
We will be doing a surprise activity.
This event will benefit the Dolphin Cancer Challenge! The $20 donation includes one drink and appetizers!
Click here to donate! https://fundraisers.hakuapp.com/karina-cristancho
Join my team!! You can ride, walk or run.
Let's make a difference together!
Contact: 954-639-3151