Event Planners in South Florida : Begin with Circles Enterprises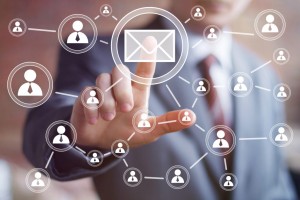 When it comes to planning conferences, seminars, business meetings, networking events and other events for your business, it's not always easy to know where to begin from. That's why you should start with one of the most respected event planners in South Florida: Circles Enterprises.
At Circles Enterprises, we have helped hundreds of businesses, from the smallest startup to the biggest corporations — plan, promote and execute successful events that enhance the reputation, scope, and profitability of their enterprise.
Event Planners in South Florida — Experience You Can Trust
One of the biggest challenges of planning any size event is taking into account all of the details that go into making an event successful, from inviting the right people to providing the best content to following up with the profession contents that were made during the event.
When you allow Circles Enterprises to help you plan and execute your next event, you can be assured that even the smallest details will get the careful consideration they deserve. Circles Enterprises has the experience and knowledge to take care of everything so that you don't have to worry about anything.
Event Planners in South Florida — Worry-Free Event Planning
The worst thing about planning an important event is worrying about whether or not it is going to be successful: Will the right people attend? Do the event planners in South Florida understand the actual purpose of my event? Will it receive the event receive the attention it deserves? Will participants take away what you intended from the event?
The best thing about partnering with Circles Enterprises is that we will handle all of these details for you so that you can focus on what's really important: Enjoying your event and benefitting from its rewards.
So when it comes to event planners in South Florida, there is everybody else and then there is Circles Enterprises, the only company that provides your business with the type of worry-free event planning you deserve!
Event Planners in South Florida