In the heart of the city, the Weston Town Center anchor's a community that is rich in style and culture. Whether you're looking to submerse yourself in luxury, or take a relaxing stroll down Main-Street, there's something for everyone!
At the Weston Town Center, it's more than an experience–it's a Lifestyle!!
(954) 349-5900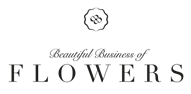 BB of Flowers was born to give shape to a project conceived a few years ago, to show the passion we feel for the flowers and plants so they can express emotions and feelings through aroma and beauty. Our mission is to be the number one flower shop, known for its creativity, excellent service, customer service and timely deliveries in the City of Weston and nearby cities. Also, for providing a service of innovative creativity and added value to the various special events made to individuals and corporate clients. Your satisfaction is what motivates us and gives us energy to keep innovating and delivering high quality products. When you order from BB of Flowers we assure that you will receive the best plants, flowers, creativity and commitment.
Bibiana Perez 786.354.0374

Known as The Best Place to Live in Florida, Weston needed The Best Place to get GLAMIFIED! Knock back a glass of wine and listen to good music while you receive a relaxing facial, a deep tissue massage, a trendy nail art or an amazing haircut and style. Our original Beauty Lounge is the place to find the best professional's ready to start you off with a personalized consultation making sure that we surpass your experience expectations. Our prices are set on a level structure based on the demand of the professional's time; a way we conveniently meet everyone's needs.  While the look of the Beauty Lounge sets the tone for a high-end atmosphere, it is the friendly, personal and attentive service, paired with the highly talented Glam Squad that truly makes the GBL experience one of a kind.
Ricardo Flasz (954) 372-281

Established in 2001, Weston Town Center Executive Suites is a leading provider in the business center industry.   Providing Executive Offices, Virtual Offices, Conference and Meeting Space with technology savvy and exceptional business amenities.  Our bilingual professional team is committed to connecting people, clients and businesses with one another to promote success and growth through each individual client and customer.  At Weston Town Center Executive Suites it is our goal to provide outstanding customer service and all the advantages of a successful business environment.  We are committed to the success of your business and enthusiastic about helping our customers reach their greatest potential. Weston Town Center Executive Suites™ in the heart of beautiful Weston Town Center blends a unique hometown charm with a sophisticated and luxurious professional environment unmatched for its convenience, customer service, flexibility and affordability. The building overlooks pedestrian friendly, tree-lined Main Street and is surrounded by fine restaurants, upscale shops and a lakefront park. Find exceptional Offices for rent, Meeting Rooms and Virtual Offices located at a prestigious address in Weston Florida.
Cathy Elmquist 954.217.6681
Weston Medical Health Center
We are physicians specialized in obesity certified by the American Board of Obesity Medicine and we treat it as any other serious health condition, based on evidence – based science. The treatment of obesity does not include willpower, patients struggling with excess weight deserve respect and empathy. We treat obesity seriously.
Andrea Bretal MD Gaston Moran Celayes MD (954) 389-1800

Since 1998, Lingua Language Center is an internationally recognized language and culture training center and translation/interpretation services provider. Our Mission is to empower our students with effective communication in English, Spanish, and many languages of the world; to offer quality language education through a proven natural, multisensory methodology, delivered by professional educators who utilize state-of-the-art materials and technology, thus ensuring our students' success in the acquisition and mastery of a new language; and to provide such education in an immersion, yet relaxed environment, in an ethical and professional way. Our Language Programs aim at preparing international students to enroll in American higher education institutions, executives to increase their professional skills, and individuals to achieve personal growth.
(954) 577-9955

Camp Lingua is a unique language immersion program where children enjoy an enriching, fun experience while developing language and critical thinking skills. Our natural, open-ended, multi-sensory approach consists of visual, auditory, and physical practice in a language immersion environment that stimulates language acquisition. Our Language Camps is the perfect way to help your child explore a second language while making new friends. They will learn easily by seeing, hearing, and putting a language in action. A combination of a state-of-the-art methodology and materials — including story videos, vocabulary DVDs, CDs, scripts, and guides to literally surround children with new language — ensure a natural language learning experience.
(954) 289-6354

As the oldest of five children being raised by a single mom, growing up in Massachusetts, I learned responsibility at an early age.  When my marriage ended, I found myself as a single parent, with only a high school education, raising two children.
I had to develop and maintain a strong work ethic, commitment to my family, integrity and stability.  I worked full time while putting myself through Boston University and then law school.  I have spent my professional adult life in the service of guiding families through the legal process, with the goal of resolution, keeping children as isolated as possible from disputes between parents whether brought about by irreconcilable differences, financial difficulties, criminal actions, domestic violence, business disputes, drugs, alcohol or gambling.

Marty Elberg's law firm is based on the belief that his clients' needs are of the utmost importance. He is committed to meeting those needs. Marty has been providing legal services for families and small business owners since 2007. He was admitted to the Iowa Bar in 2007 and the Florida Bar in 2012. He provides legal services with a personal touch. He is devoted to counseling clients and defending their interests. When you are in need of a guide to the legal system, call Marty Elberg.
Marty Elberg 954.740.2852

Regal Services provides high quality commercial cleaning services to businesses in the Broward County area.  Over the last 40 years our company has developed cost effective janitorial cleaning programs for a wide range of businesses.  We are an independent, family owned company with a hands on management team that is responsive to all our customer's needs.
Regal Services Commercial Cleaning provides complete managed facility services including daily and weekly cleaning for facilities including: hospitals, schools, office buildings, commercial warehouse spaces, restaurants, car dealerships, day porters, post construction and Home Owner's Associations. Our single priority is to exceed our customers' highest level of expectation by providing them with superior managed facility services that center around clear communication, quality control, attention to detail and accountability. In addition, we offer our client's customizable work plans to ensure that all their professional cleaning service needs are met.
Steven Stepniewski
954.681.6655

My focus is to become an advisor to people based on my personal life experiences and my trials and errors. As a professional in the field my main goal is to cater to our clients and build relationships. My company and I are dedicated to surpassing any expectations and needs. Our extensive network of providers ensures that we can secure superior coverage for all of your insurance needs.
Telephone:(305) 588-2013
E-mail: lucy@lmcbizsolutions.com

We are a results driven company that utilizes technology to help your business growth. Our creative team are constantly researching, and making the most out of each strategy utilized. With over 15 years of experience in the market, and 4 location for you to choose from, Lytron has what it takes, to take your company to the next level! If you are ready for the next step, that's Lytron! Check out our website, and find out more about all of our available services.
Giovanni Tavares 954.623.5094/954.778.4930
giotavares@lytrondesign.com

Special Olympics is a global movement of people creating a new world of inclusion and community, where every single person is accepted and welcomed, regardless of ability or disability. We are helping to make the world a better, healthier and more joyful place — one athlete, one volunteer, one family member at a time.
Steven Stepniewski
954.540.0347