Discover the Advantages of Attending Networking Events South Florida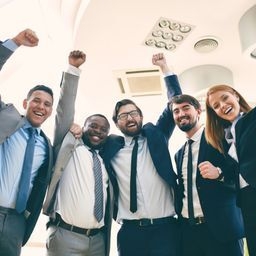 What are networking events South Florida? These are events that provide you with the opportunity to connect with other business owners and employees within the same industry. This could include trade shows, conventions, and various other types of events. Using an events directory, you can find upcoming events. Why should you think about attending these events? They can help you make connections and increase awareness of your business, among other advantages discussed below.
Increase Your Confidence
Attending networking events can help increase your confidence. If you want to get ahead, either as the owner of your own business or as an employee, you need to have the confidence to make connections and meet new people. Forcing yourself into a situation where you can meet like-minded people can help you gain this confidence.
Gain Knowledge and Advice
Networking events are also a great opportunity for receiving advice and knowledge related to your industry. You can receive tips and suggestions from established business owners. This information can be invaluable for growing your business. Learn from industry leaders and share knowledge.
Establish Yourself as an Industry Leader
If you already have a wealth of beneficial knowledge, you can establish yourself as a knowledgeable leader in your industry. As you share knowledge, if you can supply others with helpful tips, you can gain useful business connections.
Networking events could be incredibly beneficial to your business. Whether you are just launching your company or have already been in business for years, these events offer the perfect place to connect with other business owners and high-level employees. At these events, you will often learn valuable tips and techniques related to your business. You can increase your confidence, gain knowledge, and establish yourself as a leader in your industry. Find upcoming networking events in South Florida and register as early as possible.