Make the Most of Your Next Networking Event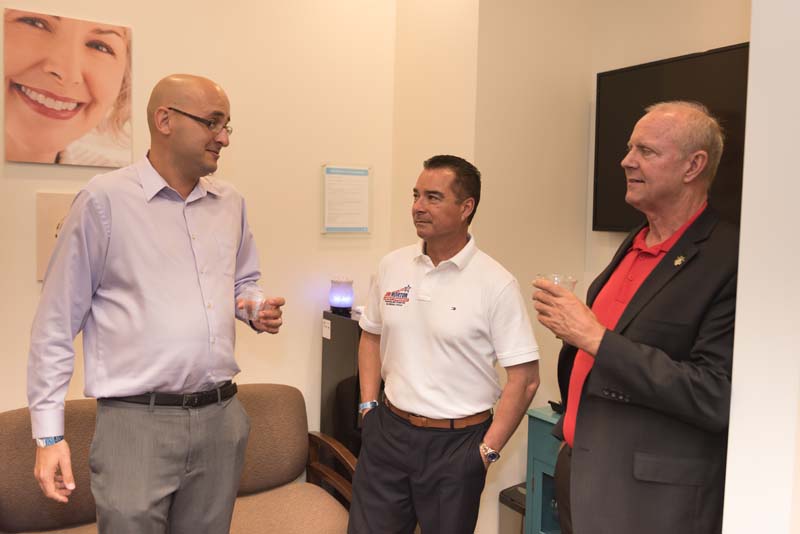 If you own a small business, networking is an essential element to your success.
But many people are uncomfortable with the idea of interacting with a roomful of strangers. Here are some techniques you can use to ease your discomfort and help make your next networking event more successful.
Networking Events South Florida — Don't Be Fashionably Late
The dynamics of a social event and those of a networking event are different. Showing up late to a networking event doesn't make you seem cool. It just makes it more difficult to break into the smaller groups of people that already have formed.
Instead, arrive at the event at its scheduled start time. This will give you a chance to connect with people before it gets too crowded, making it easier to start conversations and taking advantage of the calm and relaxed atmosphere before the event goes into high gear.
Networking Events South Florida — Ask Easy, Open-Ended Questions
When you are trying to build a relationship with another person — whether it is at a networking event in South Florida or at a party — the best approach is to start with simple, "softball" questions, rather than tackling difficult issues or opinions.
Avoid politics, religion, or other hot button issues. Instead, ask people about themselves and be genuinely interested in what they have to say.
You also want to ask "open-ended" questions. These are questions that can't be answered with a "yes or no" answer, but instead require the other person to open up a little bit.
Networking Events South Florida — Don't Give the Hard Sell
Networking events are for making valuable contacts with other people within your industry or community. Using it as an opportunity to sell or promote too heavily will probably backfire on you.
Your best bet is to take a more laid back approach. Just relax and try to develop genuine relationships with people based on mutual interests or commonalities.