Team Building and Corporate Retreats Are a Sound Investment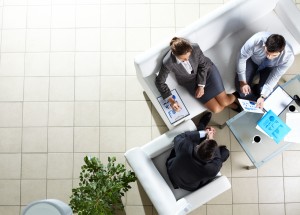 To be successful, businesses need to invest in capital. They need to spend money on production machinery or raw materials. And they have to invest in growth.
But one of the most important investments any company can make is in its people. Investing in your employees in the form of training, continuing education, benefits, competitive salaries, and other costs can reduce turnover, enhance job satisfaction, and make people happier. And happy employees are more productive employees, which boosts the bottom line.
Corporate Event Planners Miami — Paying for Quality
But line level employees aren't the only people that businesses need to invest in. The executive staff, management, and even supervisors play a critical role in the success of any organization. These are the decision makers and the people responsible for achieving the organizational goals on a daily basis.
So investing in things such as corporate retreats, team building sessions, and other corporate events aimed at your management staff will often pay huge dividends in terms of fresh attitudes, creative thinking, and development of new ideas and business improvements.
Corporate Event Planners Miami– Leave the Planning to Us
The problem is that most business's human resources departments lack the expertise and experience to plan corporate retreats or team building exercises on their own. Fortunately, Circles Enterprises can help.
We've organized corporate outings for C-level executives, mid-level managers, and even line supervisors for a wide variety of companies in the greater Miami region, and we can help your business as well. From corporate retreats to off-site brainstorming meetings to team-building exercises, networking events, product launches, and more, we've done it all for businesses both large and small.
Investing in people at the highest levels of any business is always a sound investment. Let Circles Enterprises help your business be more successful by letting us plan the perfect team-building experience for your business's leaders.