Top Reasons for Hiring Event Planning Fort Lauderdale Services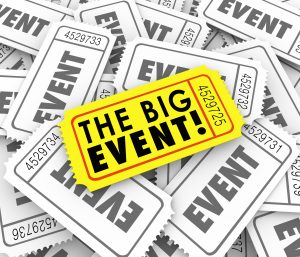 Top Reasons for Hiring Event Planning Fort Lauderdale Services
When you have a major event coming up, it may be a smart idea to hire an event planner to handle the majority of the arrangements. Depending on the type and size of the event, there could be a lot of details involved.
You may need to find a venue, send out invitations, coordinate vendors and caterers, along with many other stressful tasks. Here are some of the ways that event planning Fort Lauderdale services can remove some of the burdens of planning an event.
Receive Help Setting Up Equipment
If the event that you are planning will require equipment, such as video projectors or speakers, an event planner can help. They should have the knowledge required to properly set up any necessary equipment. If your planner does not have experience with specific equipment, then they will be able to find vendors or technicians that do.
Find Accommodations for Overnight Guests
Depending on the type of event you have planned, some of your guests may need to stay overnight. For example, if you are planning a wedding, your out-of-town guests may need accommodations. Along with all of the other tasks that an event planner can handle, they can help find lodgings for your overnight guests. They can compare rates and find the best deals, arrange transportation from the hotel, and take care of any other necessary arrangements.
Plan Complicated Catering Options
Planning the catering for an event is one of the most complicated tasks, especially if your event will have a lot of people in attendance. You may need to take into account the dietary needs of various guests and come up with seating arrangements and layouts for a buffet. If you have never dealt with these decisions before, it can be overwhelming. Allow an event planner to plan complicated catering options and deal with negotiating with caterers.
The bottom line is that an event planner can ease your stress and remove some of the burdens that come with planning a major event. Whether you are planning a wedding, a corporate presentation, a trade show, a conference, or even a large birthday party, event planners have specific skill sets and knowledge that can help you out. Do not take on more than you handle. Consider hiring a skilled event planner for your next major event.