Why Should You Use Event Planning South Florida?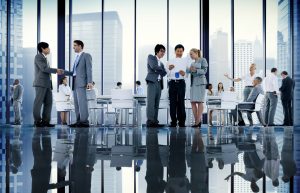 Why should you think about using event planning South Florida for an upcoming business event? Dealing with the logistics of finding a banquet hall or conference room for your event, arranging guest speakers, setting up seating and tables, figuring out catering, and the dozens of other decisions that need to be made can be overwhelming. If you want to simplify the process, then a professional serving for event planning South Florida could be beneficial.
Professional Event Planners Can Find a Venue
When you contact a company for event planning South Florida, you can receive help finding a venue for your event. This is one of the biggest decisions that you need to make when planning an event. You need to ensure that the location will have enough room to accommodate all of your guests. You also need to think about other factors, such as whether you will need seating, catering, or other features.
Local Event Planners Work with Vendors
Hiring a professional event planner can also help you save money on your event. Local event planners regularly work with the same vendors. They establish relationships and know where to get the best deal on equipment rental, supplies, catering, and other items that you may need for a successful event.
Event Planners Can Help with Promotion
In addition to helping you set up your event, event planning services can also help with promotion. They can make sure that people are aware of your event. This could involve sending out invitations or actually phoning guests and inviting them to attend.
A successful event requires careful planning. If you are not feeling up to the challenge of planning an upcoming event, then you should definitely consider hiring professional services for event planning South Florida. Allow a professional to help you with every stage of preparing for an exciting event.