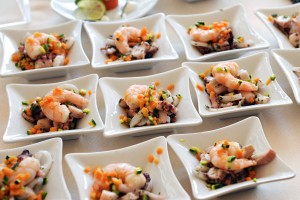 The success of your event depends on a lot of different factors. But the first and most important is the date.
The date of your event is the starting point that determines many other factors: Where your event will be held? Who will be able to attend? How much attention can you expect from the local media?
That's why it's essential that you choose an event that is optimal for the results and returns you want from your event.
 Practical Considerations
One of the earliest considerations of choosing a date for your event is completely practical: Are the most important people who you absolutely need to attend your event going to be available on that particular day?
For example, if you are throwing a corporate event honoring your company CEO's retirement after many years of service, it's not going to be successful if the guest of honor can't make it because he or she is out of the country!
Similarly, if you plan your event on the same day as another big event — such as a competitor's annual gathering or even an external event like the Super Bowl — you should not be surprised if your turnout is lower than expected.
 Where and When
Another major consideration when choosing the date for your event is the availability of the venue where you would like to hold it. In some cases, the date of the event is a factor of a banquet hall or conference facility's scheduling.
For example, if you want to hold your annual gala in your city's biggest and most posh hotel, you probably will want to contact their booking office and secure the date before going any further.
It's usually a good idea to have a first choice, second choice, and third choice for dates and venues when planning your event.