Next Power Lunch June 7th 2019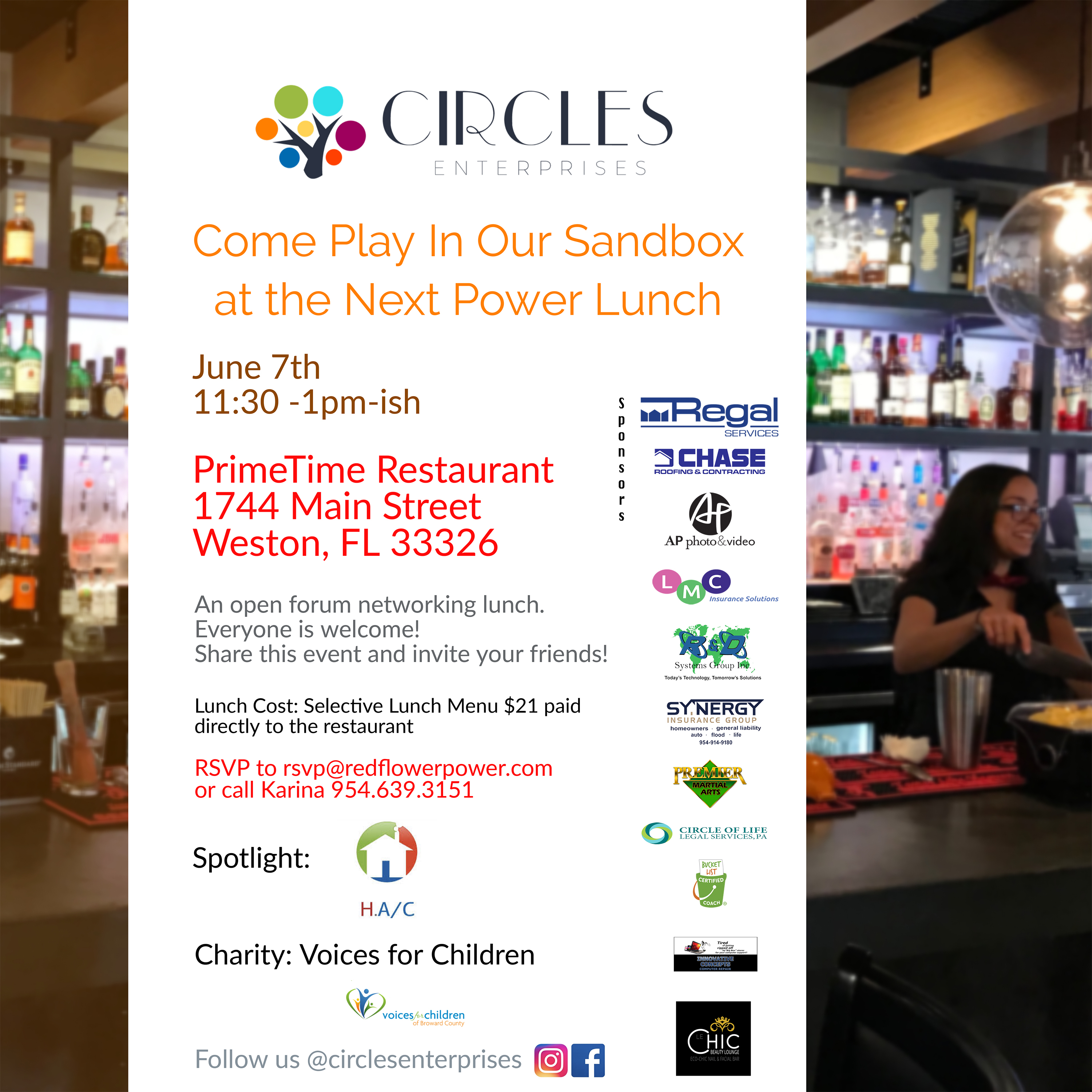 Come out and join us for the next Weston Power Lunch on June 7th, it's an open forum networking event no membership required everyone is welcome. Come play in our sandbox for a day. If you are looking for a different venue where it's not a one off than you need to come check out the Weston Power Lunch, held on the first Friday of every month. Sign up for our emails to stay up to date with us and our events.
Read More
If you're looking for that special host with a personality, someone that works outside of the box with a twist. Have Karina come play in your sandbox and make your next event shower in fun. Karina brings that special personality that gets everyone involved and excited.
Read More
Looking for a Fun Networking Event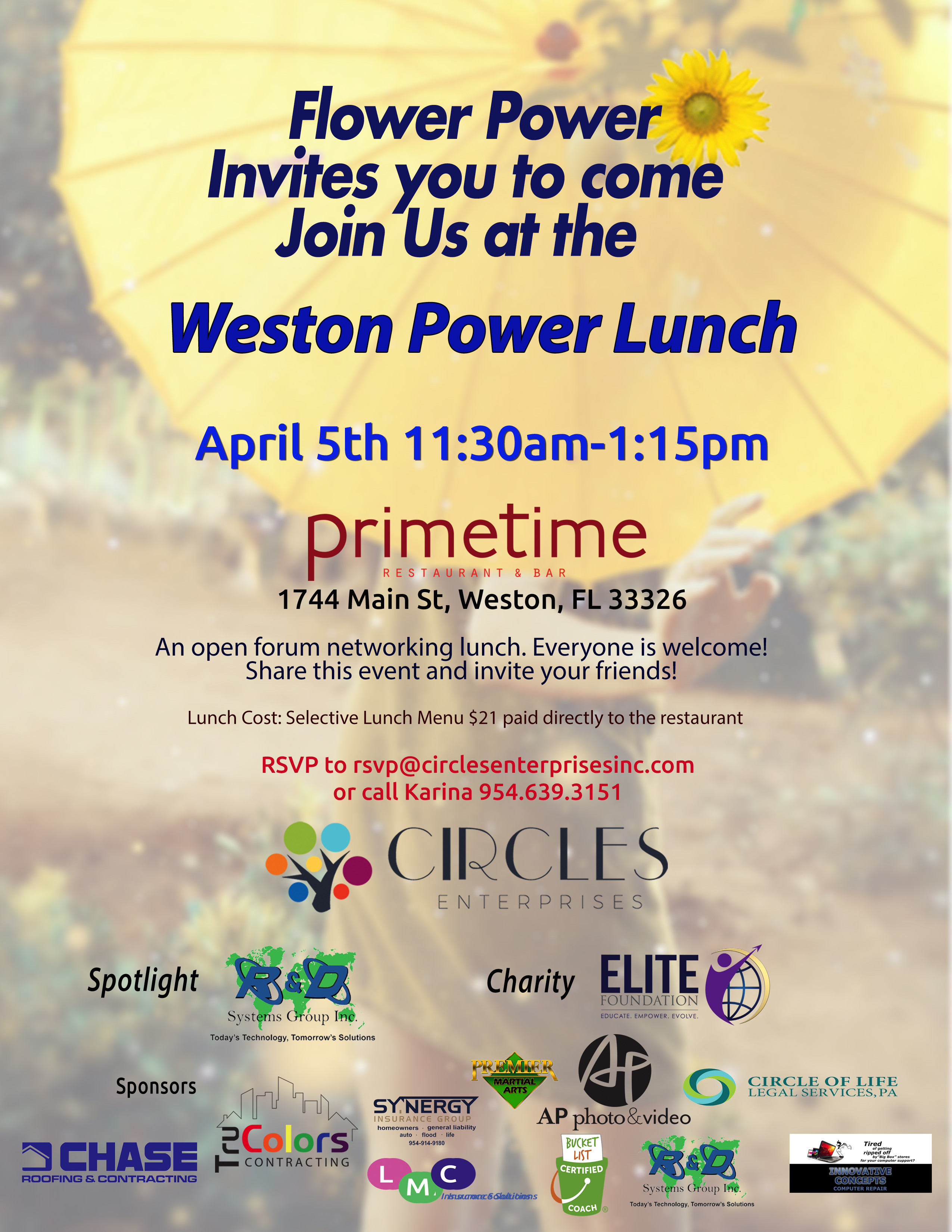 If you're looking for a fun interactive networking event than you have to join us on April 5th in Weston at PrimeTime Restaurant located in the Weston Town Center, event starts at 11:30am and runs to about 1 pm-ISH.
Read More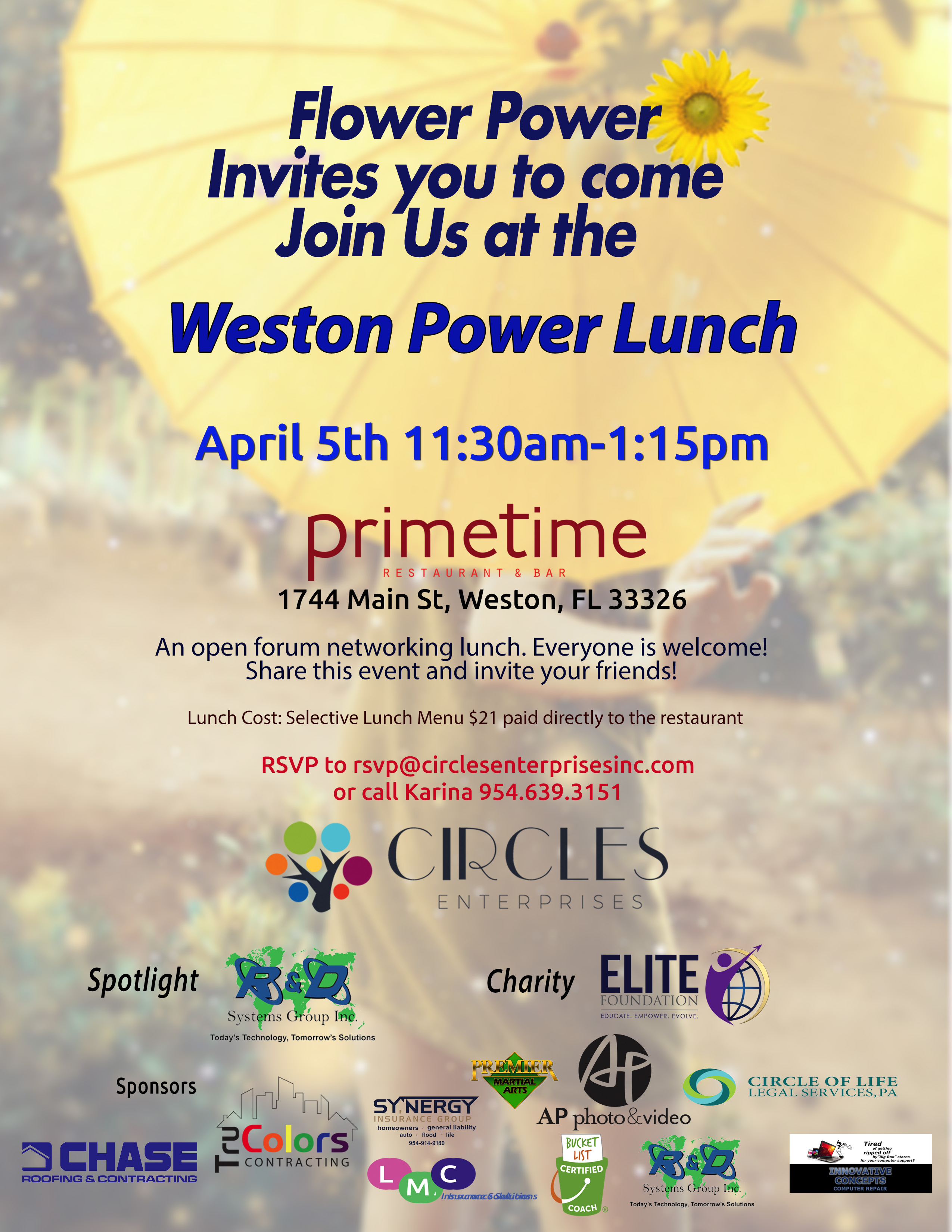 Have you ever been to a networking event that is totally fun, if not than check us out on April 5th at Primetime in Weston. This is an open forum networking event for business professionals no membership required all you have to do is pay for your lunch.
Read More
New in Town? Call Circle Enterprises and Get Connected Instantly!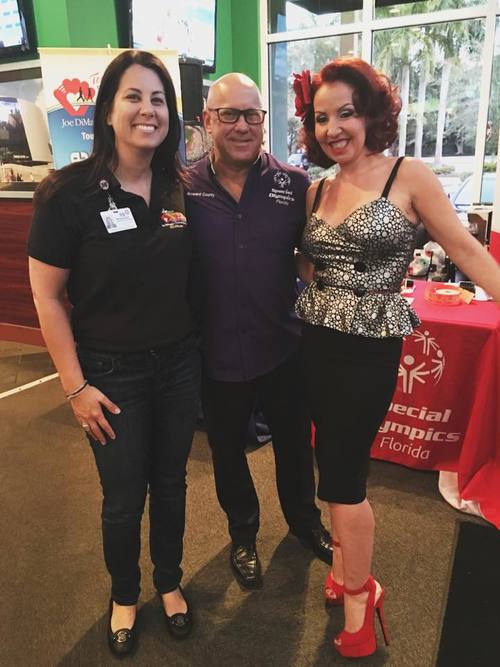 Moving to a new city is never easy, especially when you are starting a new job or opening a brand new business. Every place is just a little bit different. There are new places to discover, new friends to make, and new business contacts to connect with -- all while literally learning your way around town. If you are new to the South Florida region, there's a fast and easy way to instantly make the important connections you need to jump-start your new career, your new business, or your new ...
Read More
Public Relations More Important Now than Ever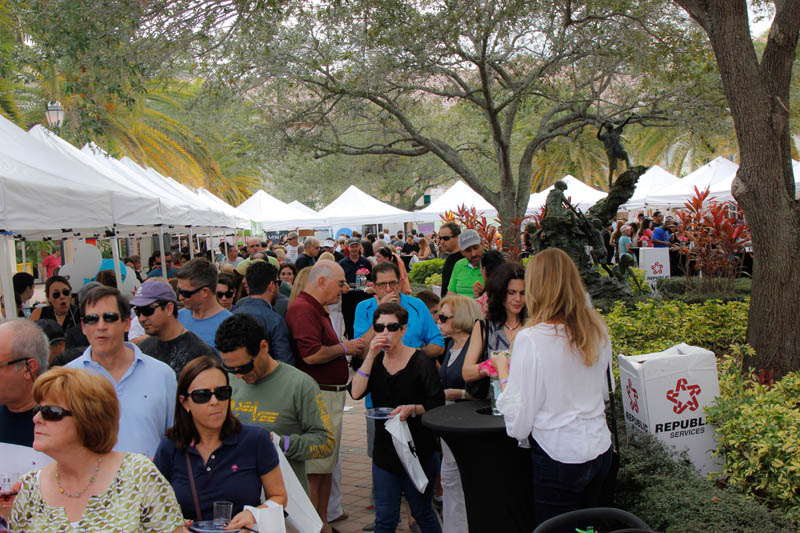 Most businesses rely on their reputations, regardless of their size. Mega companies and "mom and pop" stores alike need to have the confidence of their customers in order to be successful. A single bad news story, poor product review, or unfortunate incident can quickly destroy all the goodwill you have spent years creating for your company. So when something bad happens, you need to be ready to mobilize so you can counteract the damage and shore up your professional reputation. Public Rel...
Read More
Take the Pain Out of Party Planning with Circles Enterprises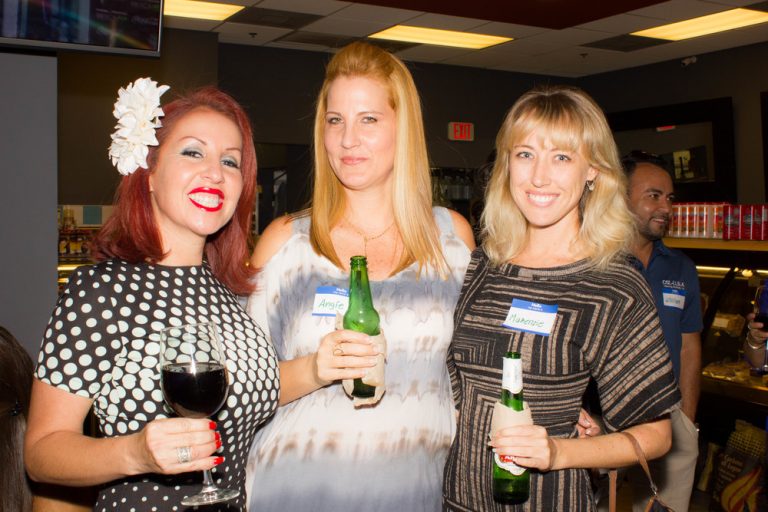 Face it: Planning any kind of event for your business or organization or business can be stressful. Whether it's putting together a product launch, networking event, grand opening, open house, fundraiser, or any other kind of event, your anxiety level is certain to go through the roof. But it doesn't have to be that way. Circles Enterprises has the South Florida event planning professionals you can rely on to create a successful event without the worry. When you leave the event planning to th...
Read More
Promote Your Business or Product with a Party!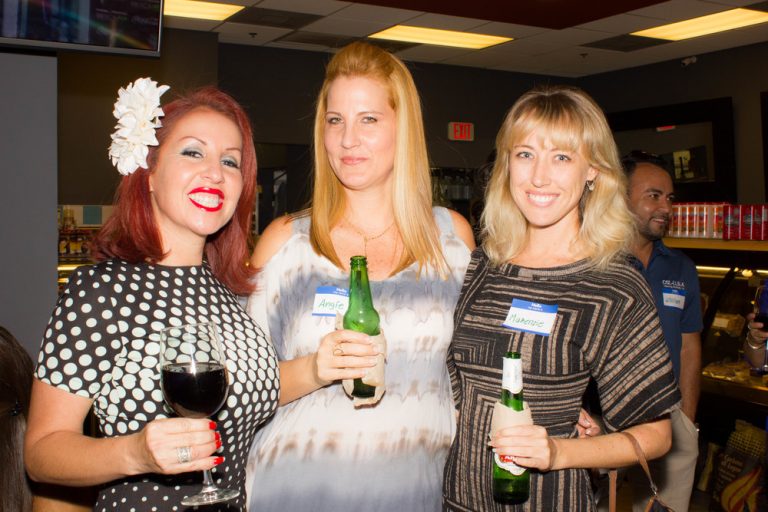 One of the best ways to introduce your new business or product to your target market is with a celebration. Hosting a launch party, open house, or marketing celebration is one of the best ways to create a genuinely great impression in your community. It allows you to meet new people who could be important to your success, introduce yourself to prospective customers, and showcase your business, products, and personality. Event Planners South Florida -- Making a Splash People love parties...
Read More
Team Building and Corporate Retreats Are a Sound Investment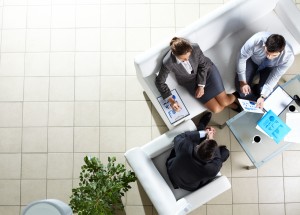 To be successful, businesses need to invest in capital. They need to spend money on production machinery or raw materials. And they have to invest in growth. But one of the most important investments any company can make is in its people. Investing in your employees in the form of training, continuing education, benefits, competitive salaries, and other costs can reduce turnover, enhance job satisfaction, and make people happier. And happy employees are more productive employees, which boosts...
Read More